Services
A software development house with 9 years of experience building software
for enterprise organizations and applications for startups!
Here are just some of the ways that we stand out as a company when it comes to what our experience is with ecommerce and creating digital shopping experiences.
Ability to integrate other systems and applications with ecommerce platforms.
Agile ecommerce development methodology.
Award winning ecommerce solutions and sites.
Competitive rates for ecommerce development talent.
Cross-platform mobile ecommerce solutions.
We provide full-cycle mobile app development services. This includes expert business analysis, design and development of your mobile application from idea to launch, integrating the new product into your infrastructure and providing further optimization and scale-up on demand.
Leveraging next-gen technologies, intelligent algorithms and modern UI.
Design and development of native Android and iOS mobile apps.
Mobile application development based on React Native and Flutter.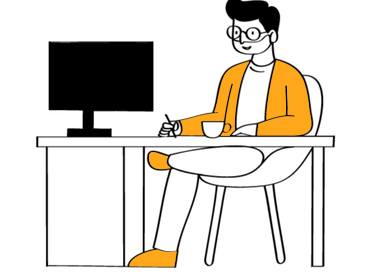 For 8+ years, we provide companies with custom, robust, top-notch .NET solutions across multiple industry domains. Tech Pandas provides the following .NET software development services:
Custom .NET application development.
.NET web development.
.NET desktop application development.
Mobile development using .NET
Cross-platform development using Xamarin.
.NET cloud development, including AWS, Google, and Azure services usage.
ASP.NET Development Services.
We leverage all the great features of React Native to help you develop intuitive cross-platform mobile applications. Fast-pace your mobile application development leveraging our React Native services!
React Native Consulting.
React Native Development.
React Native Migration.
React Native Team Augmentation.
Streamlined Processes
The more efficient workflow, the more efficient the employees. Our process allows for maintaining the quality of work, automating software delivery pipeline and increasing team morale.
Talented People
We seek talented multi-dimensional individuals and invest in them by offering one of the strongest career mentoring and training programs in our city.
Proven Technologies
The result of our work is software that satisfies the CISQ code quality standards. It is secure, maintainable, efficient, and reliable. With reliable software, it's easy to grow.
01 Our Business
We Craft Elegant Solutions with
Powerful Technology
Our organizational structure is designed to give our clients access to the best talent and the most effective approaches to build software.

In software development, the process of work plays a tremendous role in project success. We have five production offices in Tech Pandas. Each of these offices works according to a well-defined process and uses the best approaches out there to gather requirements, build software, design user interfaces, manage projects, and test functionality.
02 OUR Mission
Our Customers Come
First
We collaborate with companies from 37 countries and have 76% of our revenue generated from contracts lasting for more than a year. During our practice, we acquired expertise and a deep understanding of business models and processes across 23 industries.
With our experience of 8+ years, we provide our customers with:
Reliable Service Delivery.
Fast development while retaining application stability.
Predictable performance and quality.